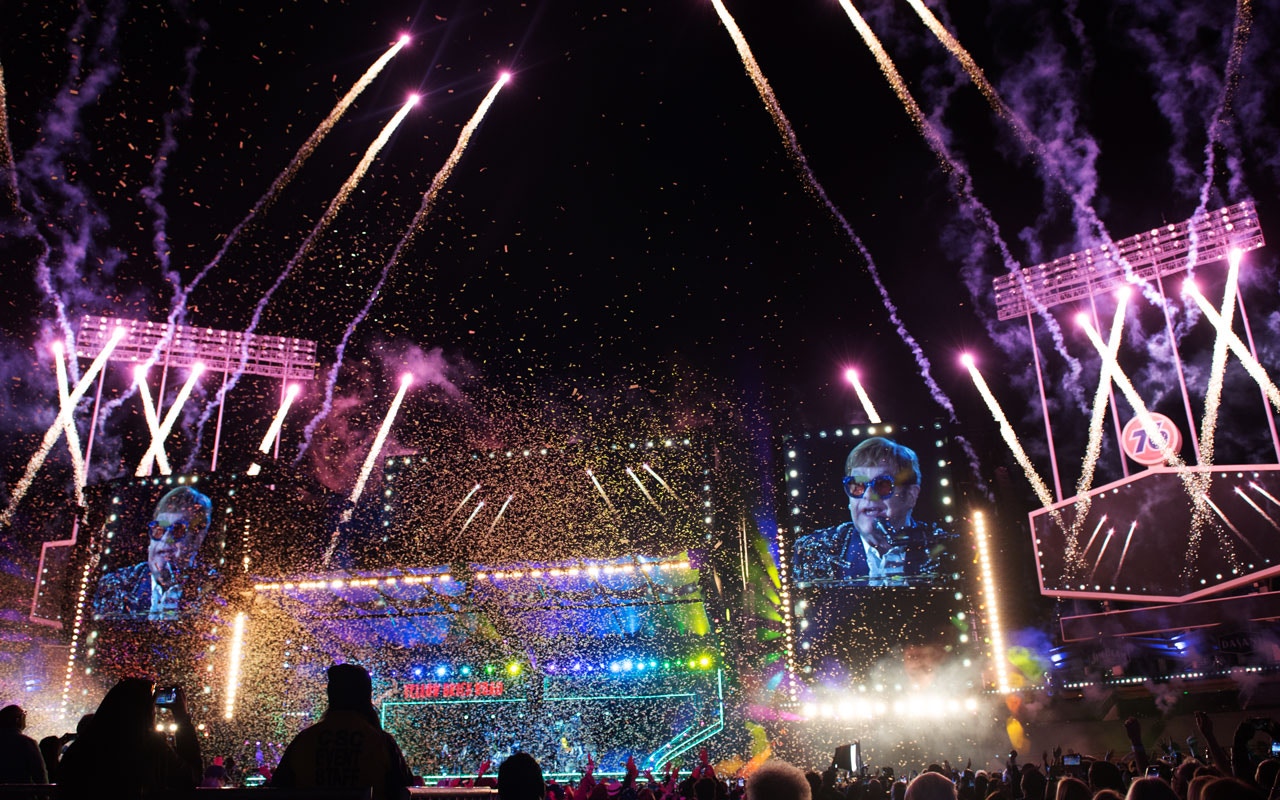 Elton John
Dodgers Stadium 2022
We were delighted to rework Elton's Farewell Yellow Brick Road Tour content for his historic performance at Dodgers Stadium. His first there since the legendary shows in 1975.
The stadium show format was expanded on to the house screens and LED ribbons, creating a wrap around experience for the audience.
The concert was the first to be live streamed on Disney Plus, reaching an enormous global audience.
Creative Direction
David Furnish
Tony King
Sam Pattinson
Patrick Woodroffe
Producer
Lizzie Pocock
Sam Brickman
Giles Maunsell
Animation
Kooch Chung
Susana Yamamoto
Dave Shepherd
Lisa Wrake
Brad Purnell
Ronnie Deelen
Gareth Blayney
Mark Hough
Chris Cousins
Terry Scruby
Simon Russell
Alex Eckford
Rosalvo Melo
Catherine Woodhouse
Noah Campeau
James Rushton
Tim Booth
Dylan Steenkamp
Charlie Broome
Austin Shaw
Production Manager
Helen Campbell for Treatment Ltd
Treatment Ltd Legal
Sebastian Davey at Russells
Someone Saved My Life Tonight
Original Illustrations by Alan Aldridge, Copyright of Captain Fantastic Enterprises Ltd
The Bitch Is Back
Steve Corfe, World of Wonder
I Guess That's Why They Call It The Blues
Photography Courtesy of Martin Parr
Bennie and the Jets Illustrations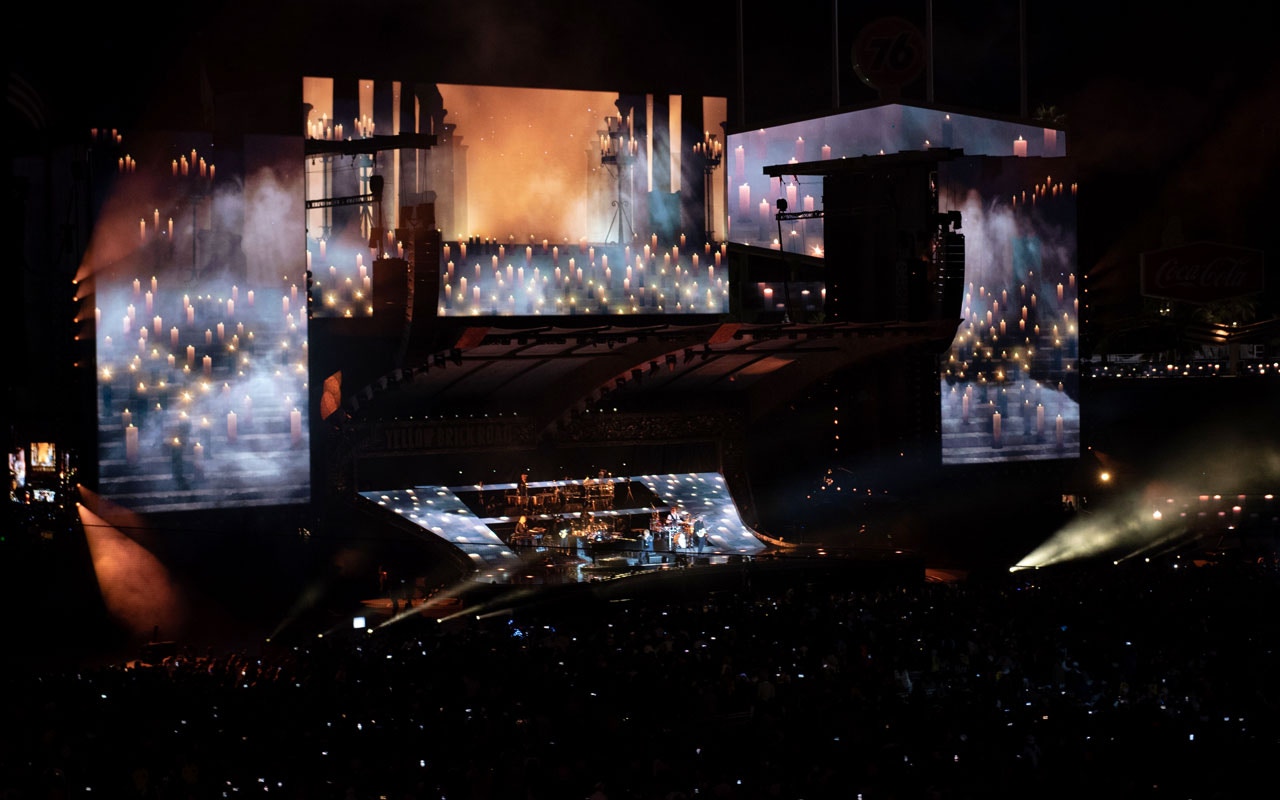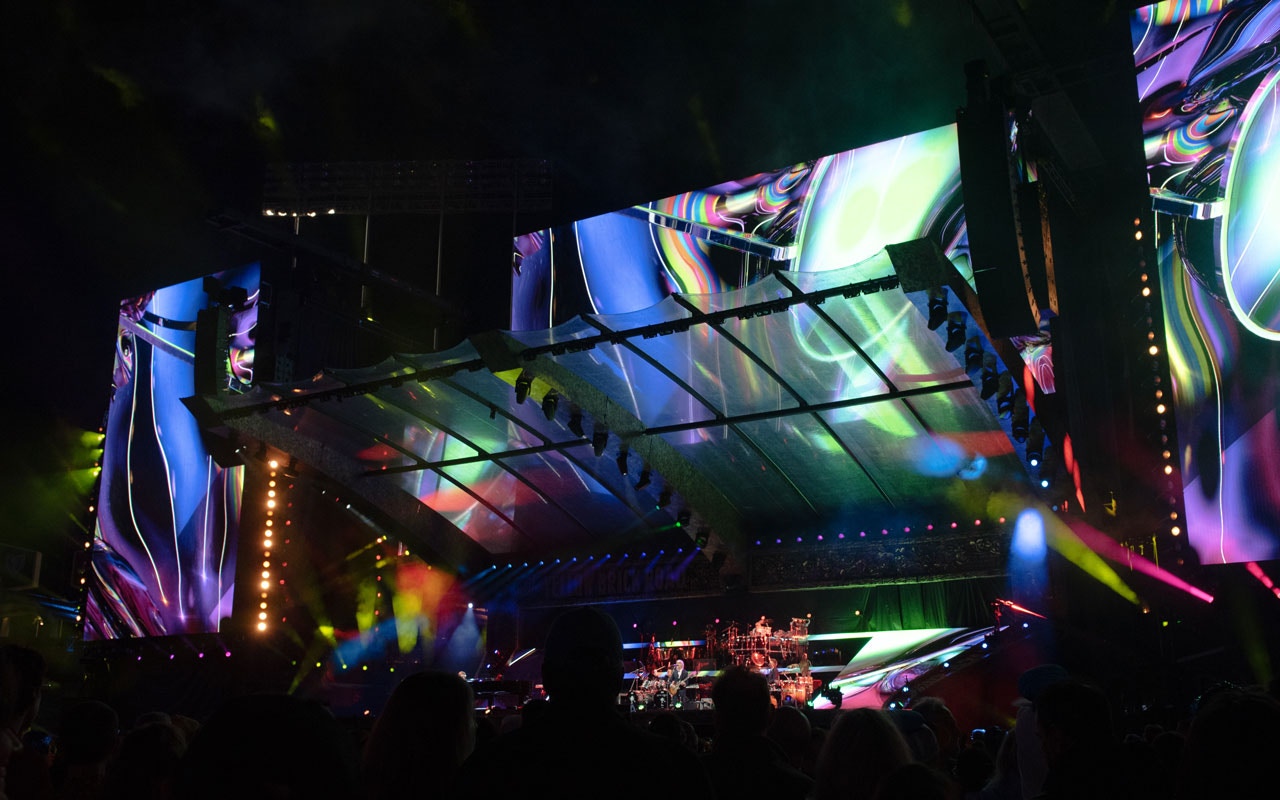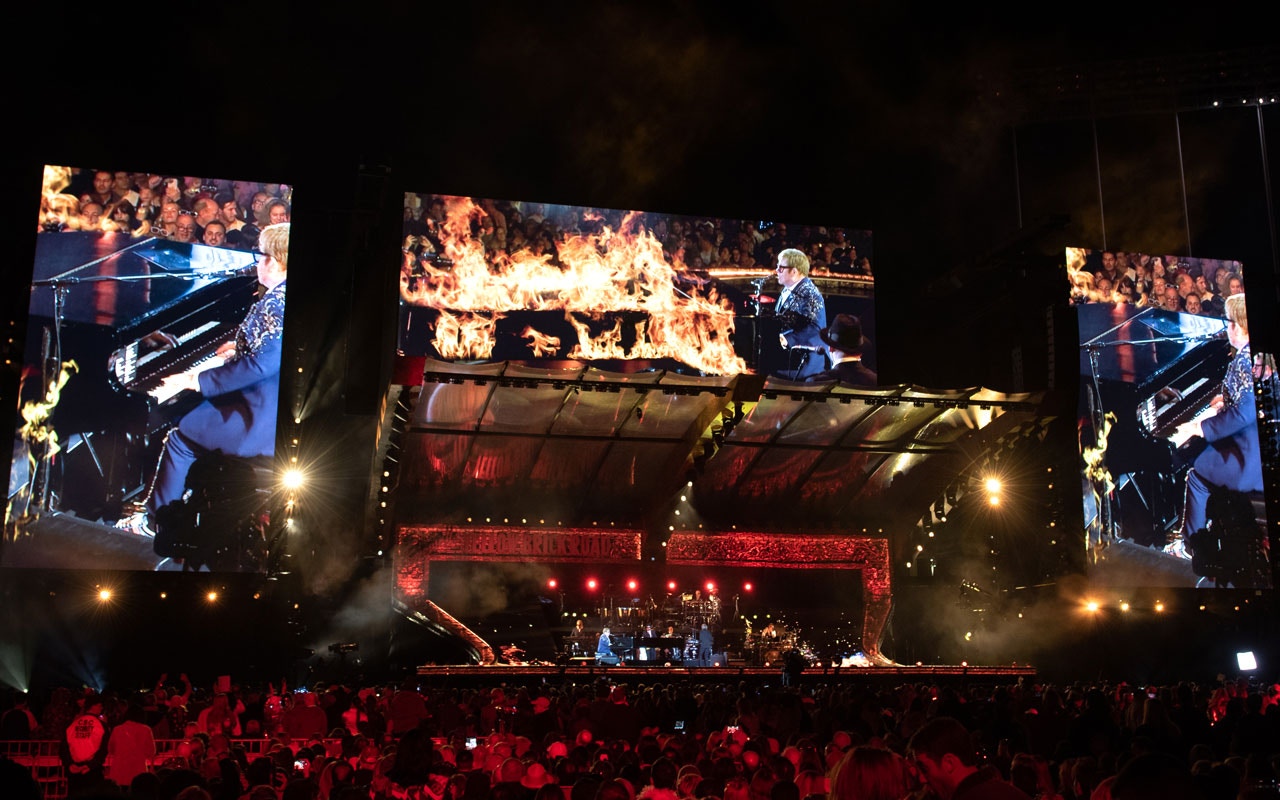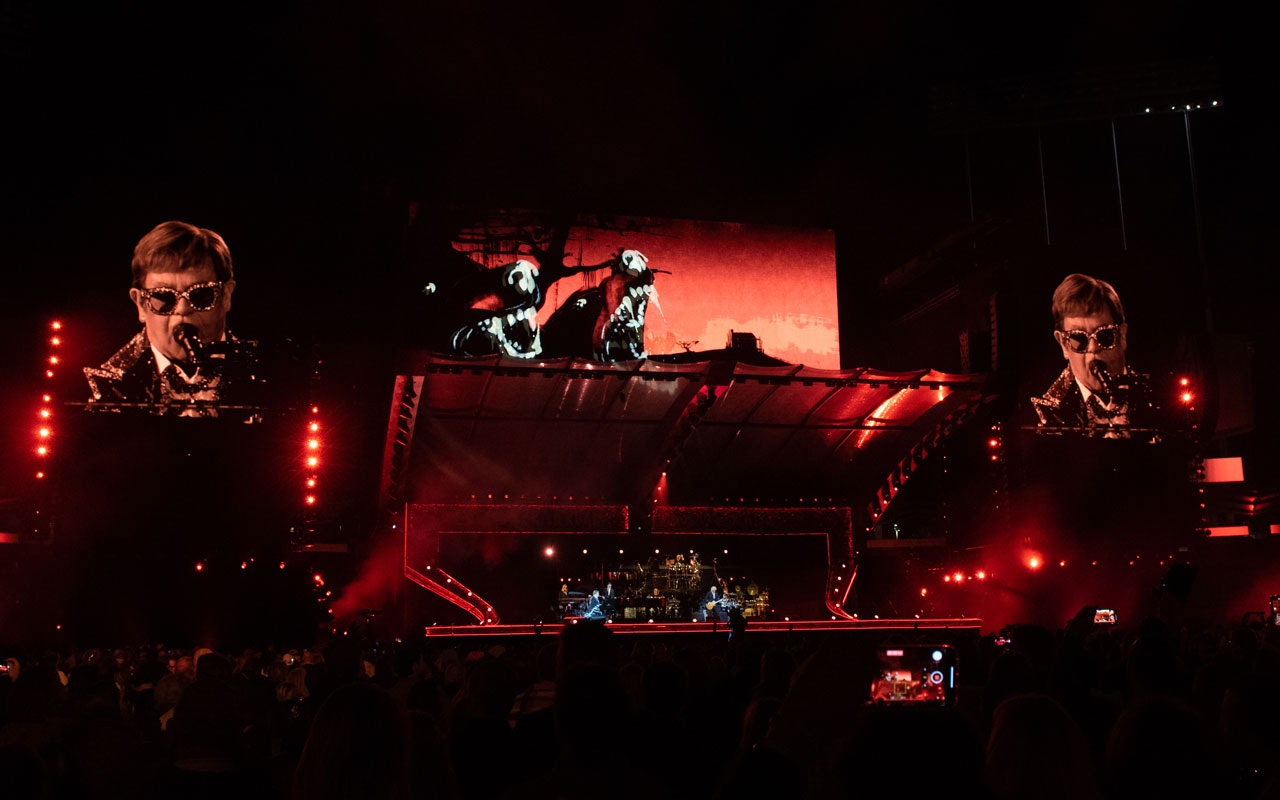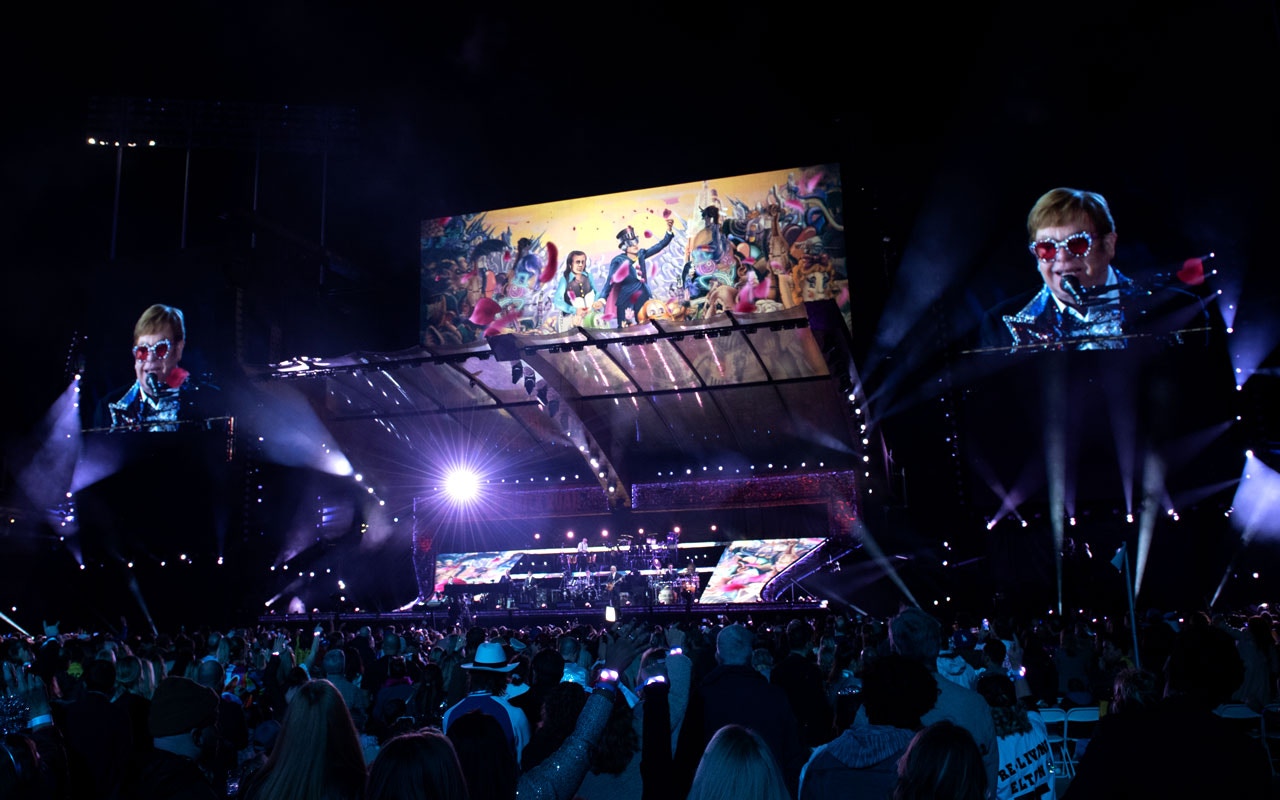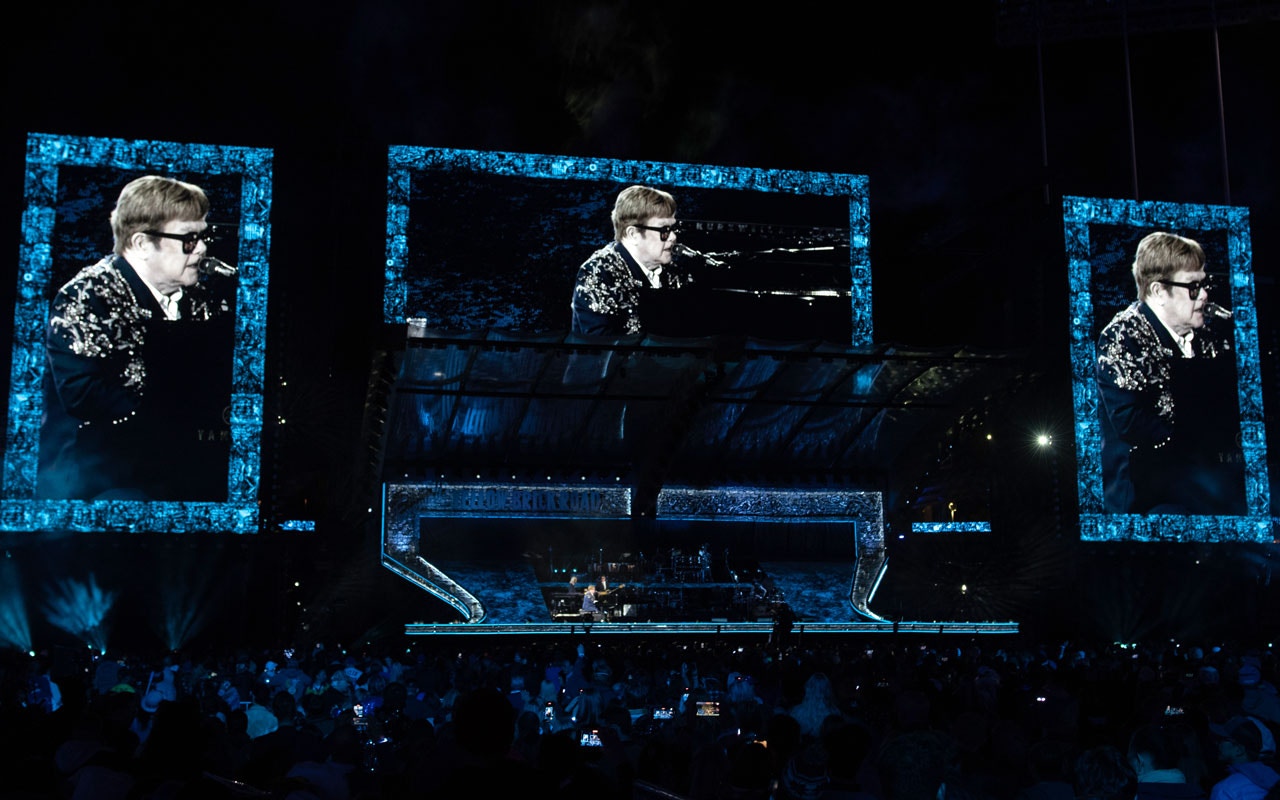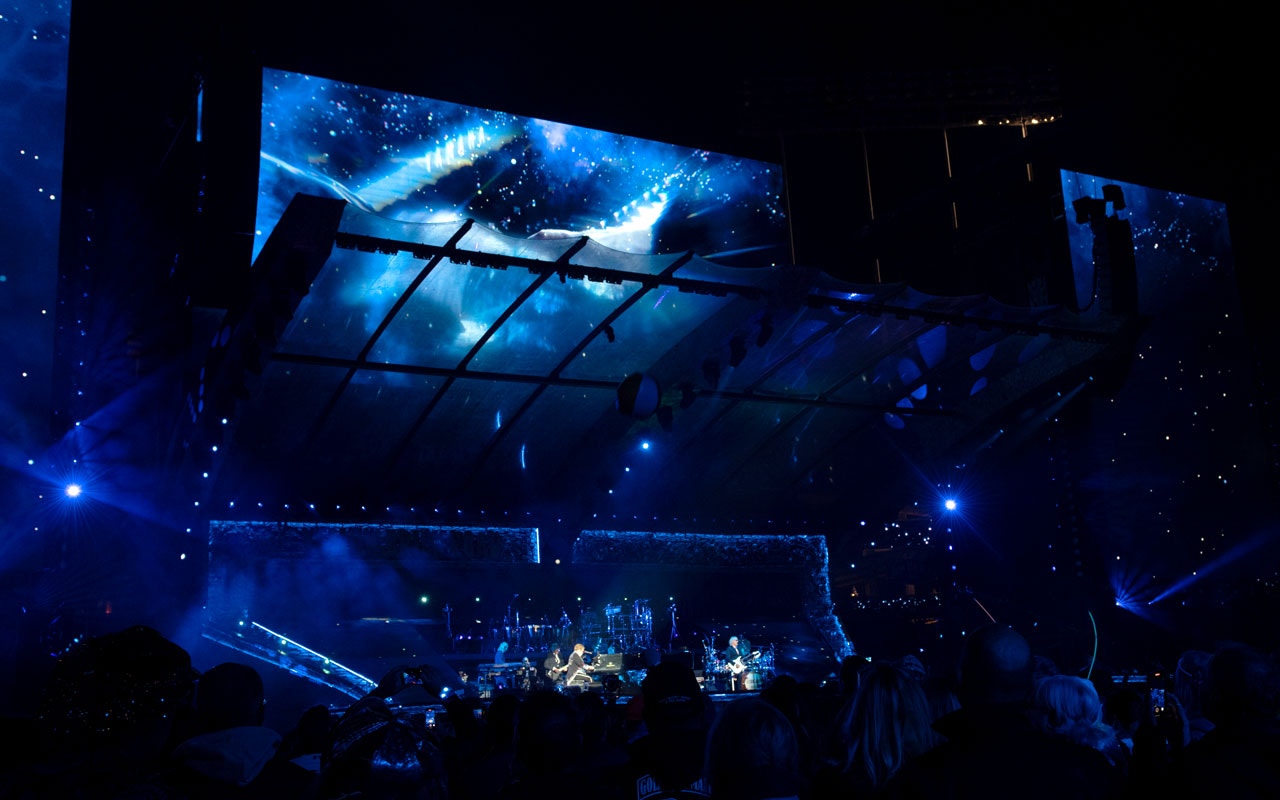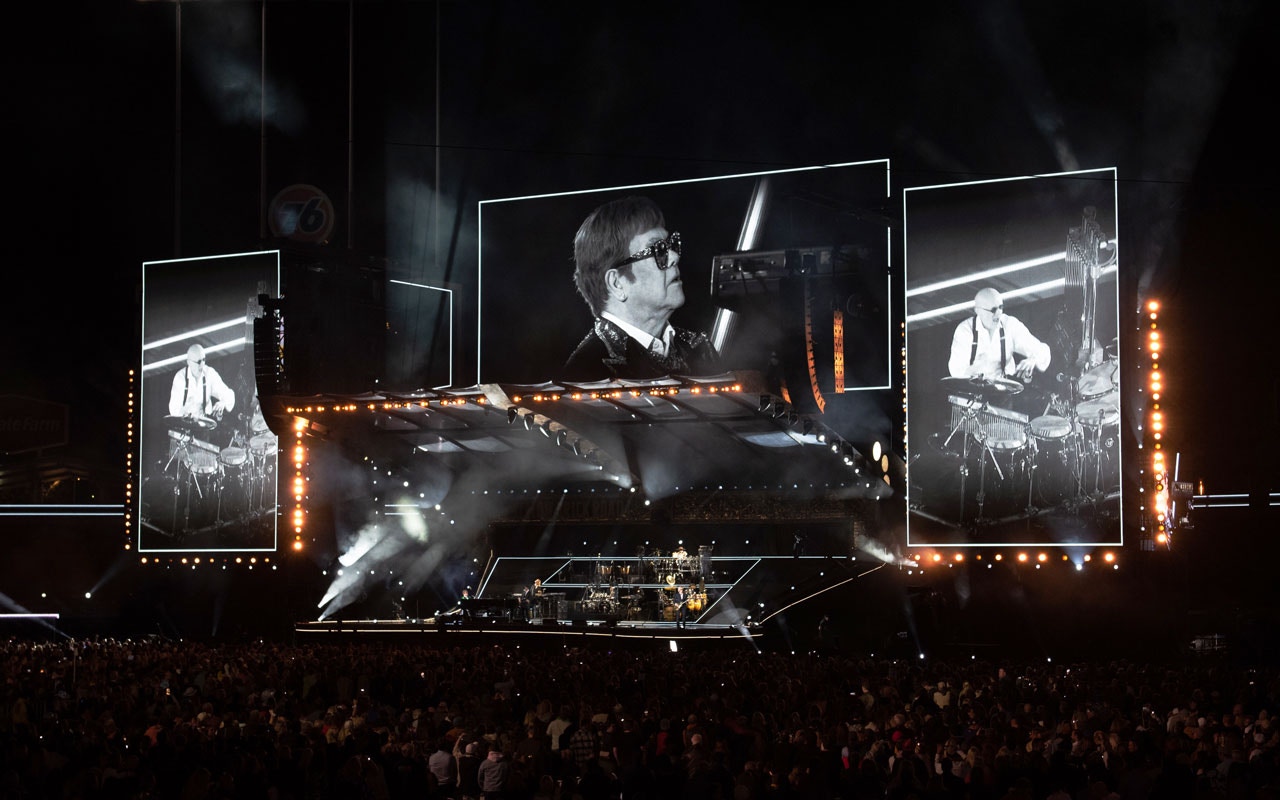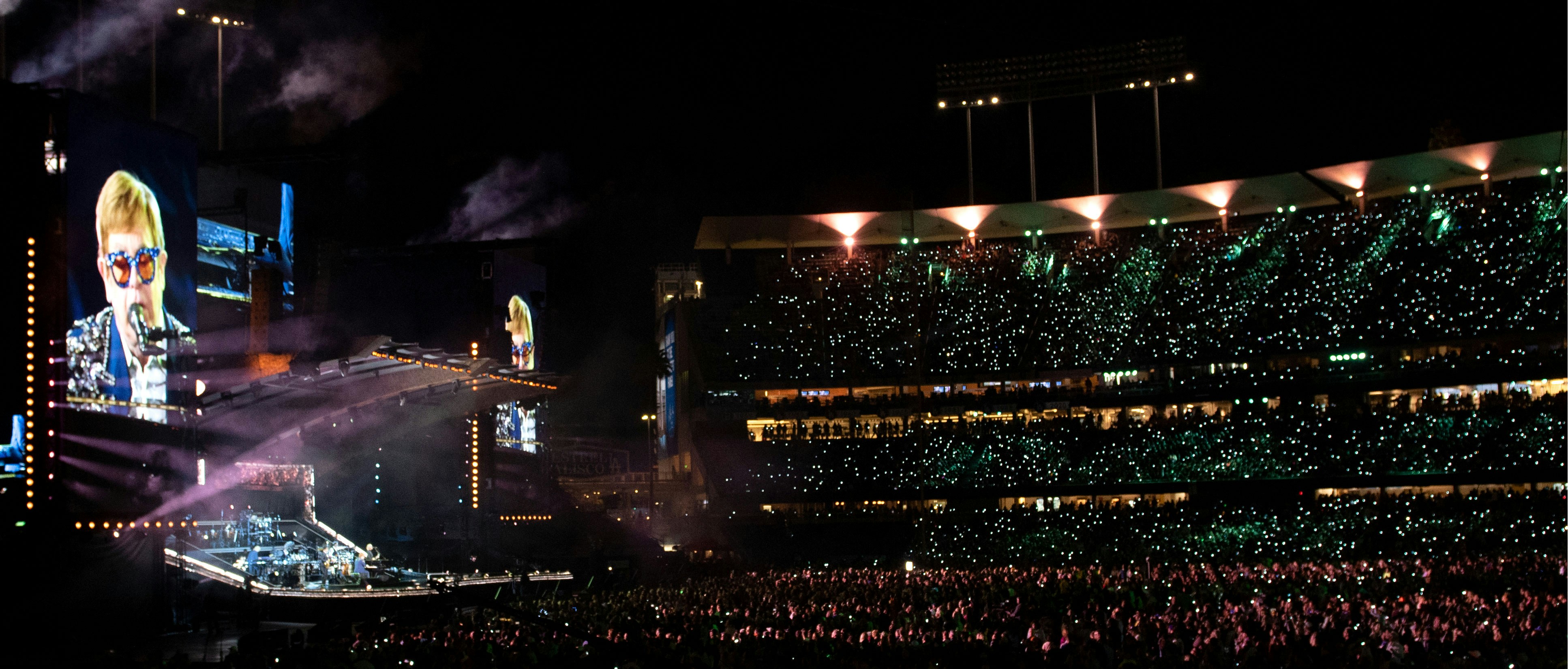 ---
Related projects