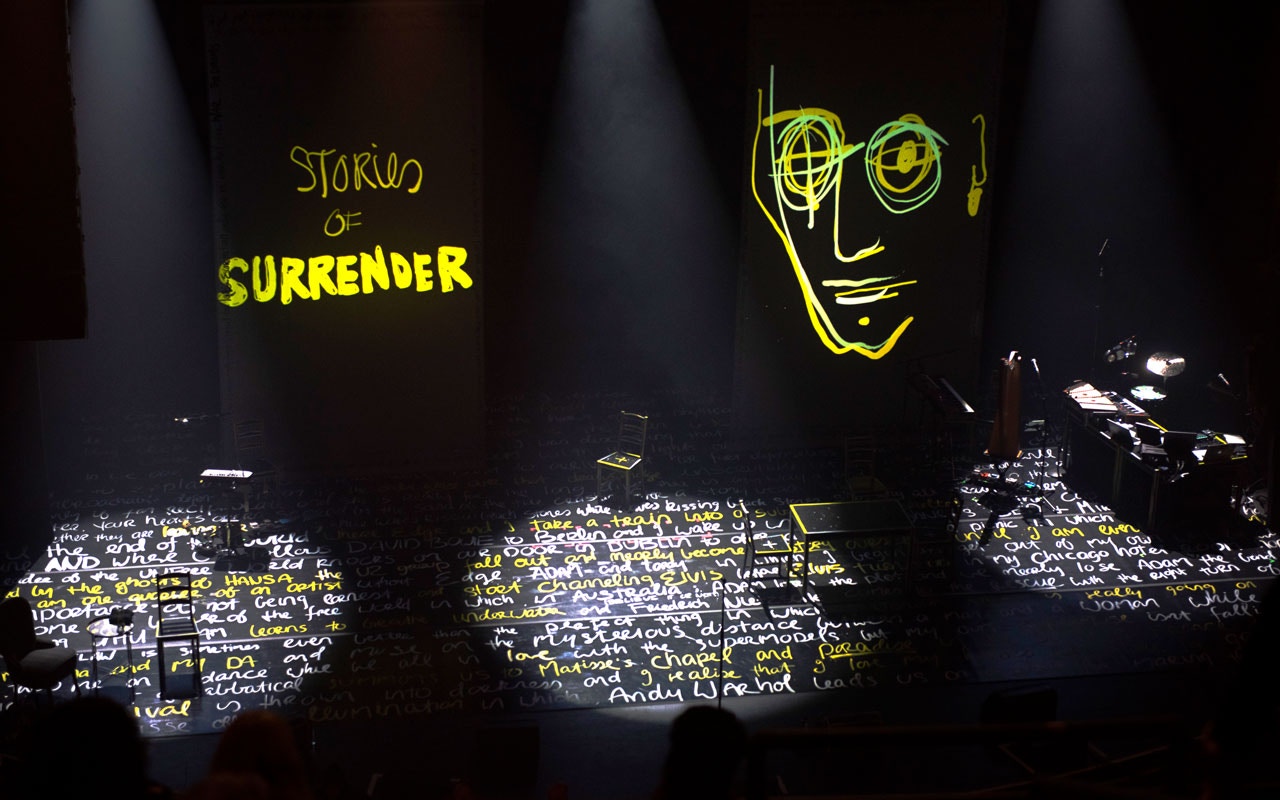 Bono
Stories of Surrender Tour 2022
Initially framed as a 'book tour' to promote his autobiography Surrender: 40 Songs, One Story, Bono's first solo live appearances grew into a concept-performance within a multimedia environment. 
The show incorporated songs, with live musicians reimagining U2 classics, along with a kind of 'performed storytelling' amid animations of his own drawings. The setting was extremely simple but conjured a huge range of emotions that never failed to connect with the audience.
In 2022, Stories of Surrender played seven cities in North America and seven cities across Europe, before returning to New York in the Spring of 2023 for a run at the Beacon Theatre on Broadway.
Animation
Smasher Desmedt
Sam Brickman
Rosewood Creative
Set Design
Ric Lipson & Willie Williams
Lighting Director
Alex Murphy (tour)
Matt Beecher (Broadway)
Photography
Ross Stewart & Ric Lipson